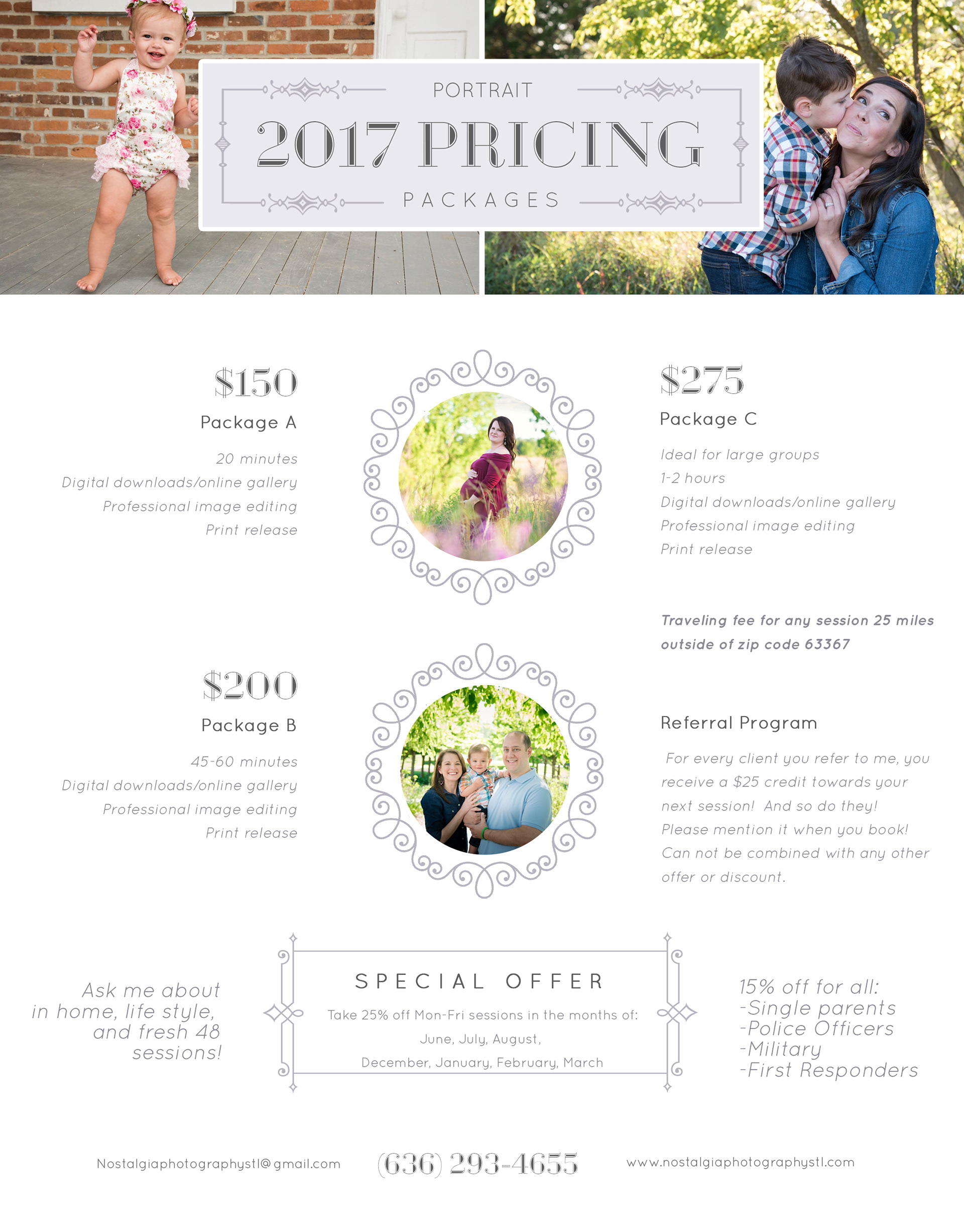 Up to 10 people per session - For larger groups, contact me!
Full payment/remainder of balance due at the end of the session
BOOKING: For all regular sessions, a contract is signed, and a $50 nonrefundable session retainer is required to book and hold the date for your session and serves as a cancellation fee. The fee can be transferred once to a new session date (within 6 months of original date) if bad weather or illness happens to occur. If another session is not booked, the retainer is forfeited to the Nostalgia Photography.
Book your session online!